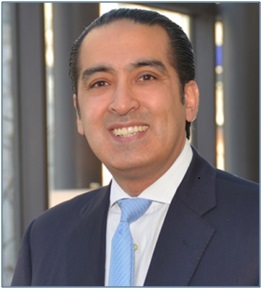 On May 15, 2018, The U.S. Senate confirmed SJI Board member John Nalbandian to be a U.S. Circuit Court Judge for the Sixth Circuit.
Mr. Nalbandian currently is a partner in the Litigation Department of Taft Stettinius & Hollister LLP.  He concentrates on appellate and complex litigation in state and federal courts and is a member of the firm's Appellate Practice group.  He has represented clients in a wide range of areas including antitrust, class actions, products liability, intellectual property, and white collar crime.  Mr. Nalbandian is a member of the Ohio, Kentucky, Virginia, and District of Columbia Bars.  He is a member of the Ohio State Bar Association and the American Bar Association. He also serves on the Ohio State Bar Association's Appellate Practice Specialty Board and is a member of the Greater Cincinnati Minority Counsel Program's Board of Directors.
Mr. Nalbandian is a Life Member of the Sixth Circuit Court of Appeals and serves on the Life Member Committee.  He has served as a Board member of the Telecommunications Board of Northern Kentucky and the Northern Kentucky Tri-Ed Board of Directors, and has been recognized annually since 2007 by The Best Lawyers in America for his work in Appellate Law. He has also served as a Special Justice on the Kentucky Supreme Court and is a frequent presenter on appellate practice.  He was appointed to the SJI Board of Directors in 2010.